MultiBase Modular Instruments and Controllers
Raymond RF Measurements Corp. specializes in the design and manufacture of Modular Instruments and Controllers.

MultiBase
The MultiBase is our modular platform for RF Measurements. The Multibase has 6 expansion slots for RF Measurement and Automation modules.

Any number of MultiBases can be rack mounted and networked together to make a seamless RF measurement and control system. With the optional GPIB Interface, it can be seamlessly integrated into industry standard EMC and Antenna Measurement Systems.

The MultiBase can be configured as a standalone Measurement system with the addition of our Customisable RF Measurement software.
MultiBase Brochure

Measurement Software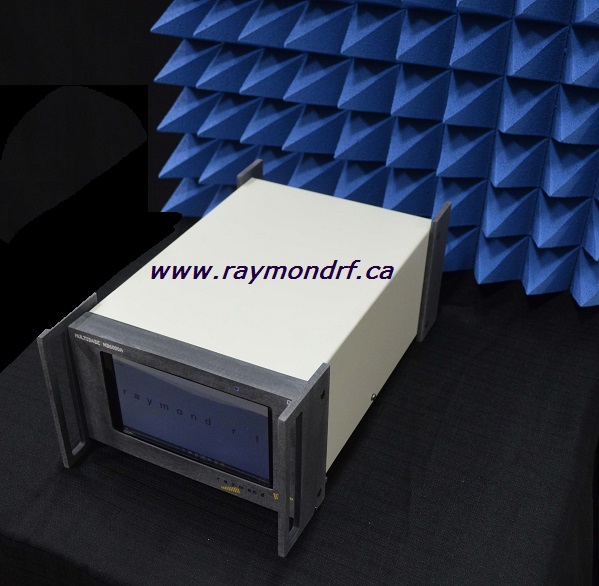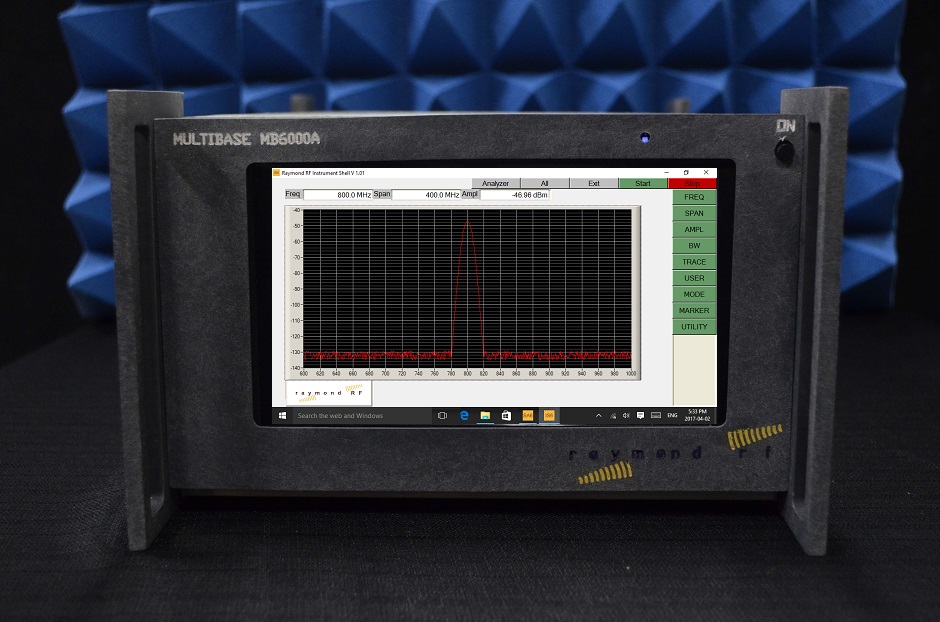 SA6 Spectrum Analyzer
SG6 Signal Generator
RF Modules
MultiBase RF modules:
● SA6 RF Spectrum Analyzer
● SG6 RF Signal Generator
● FP6 RF Field Probe
● PM6 RF Power Meter
● S6 RF Switch Matrix
● RA6 Remote RF Attenuator Array

Request a Quote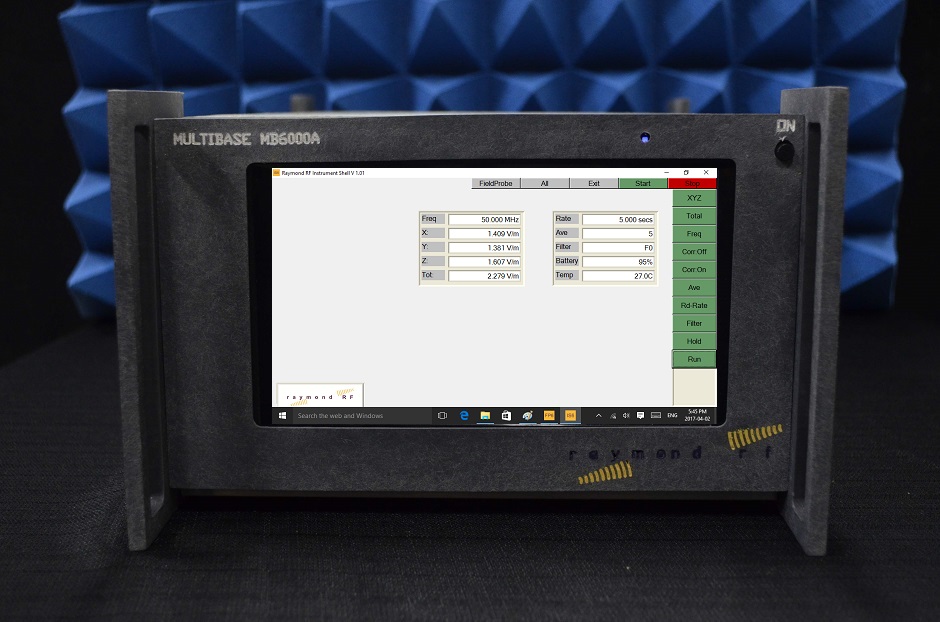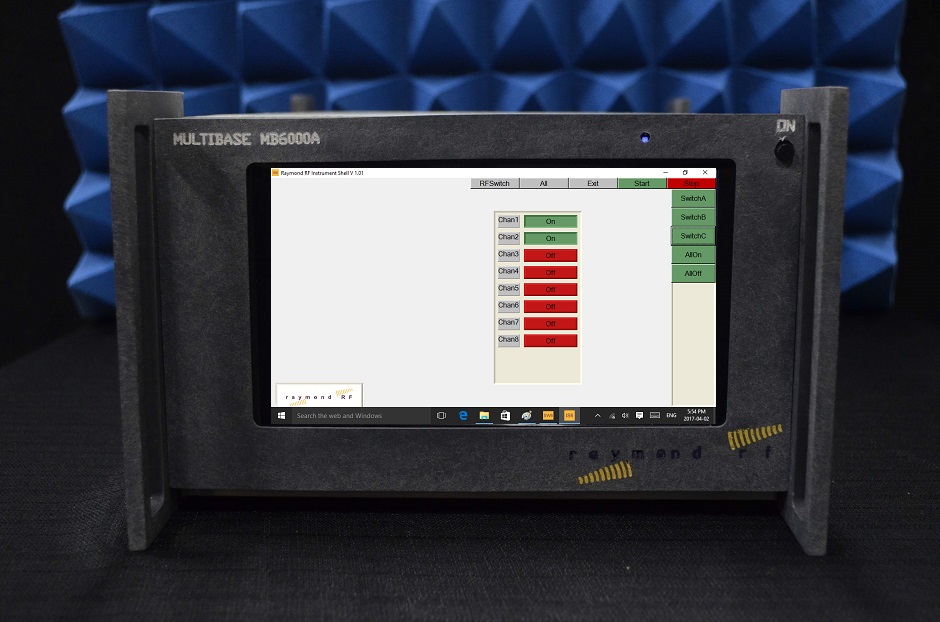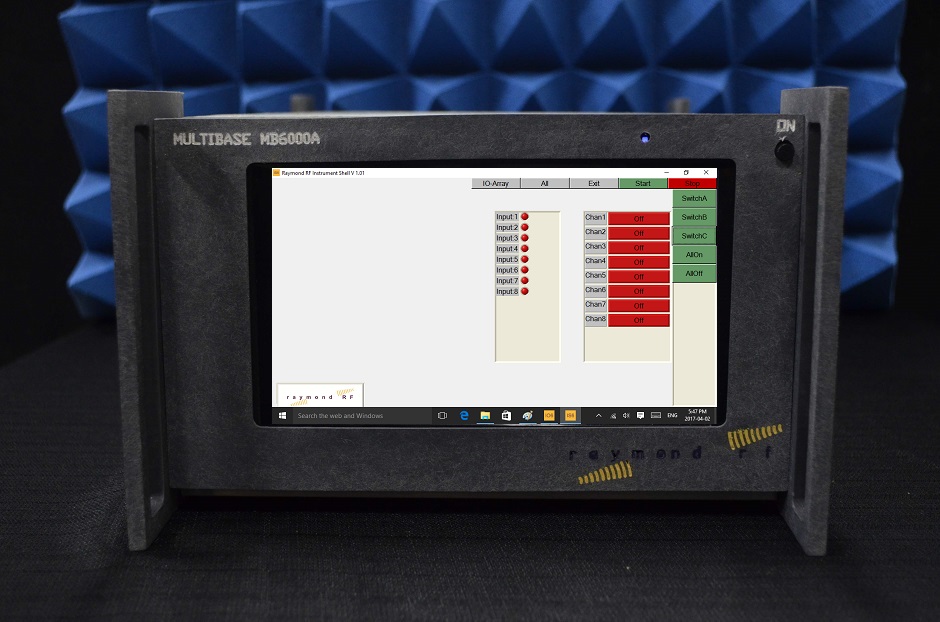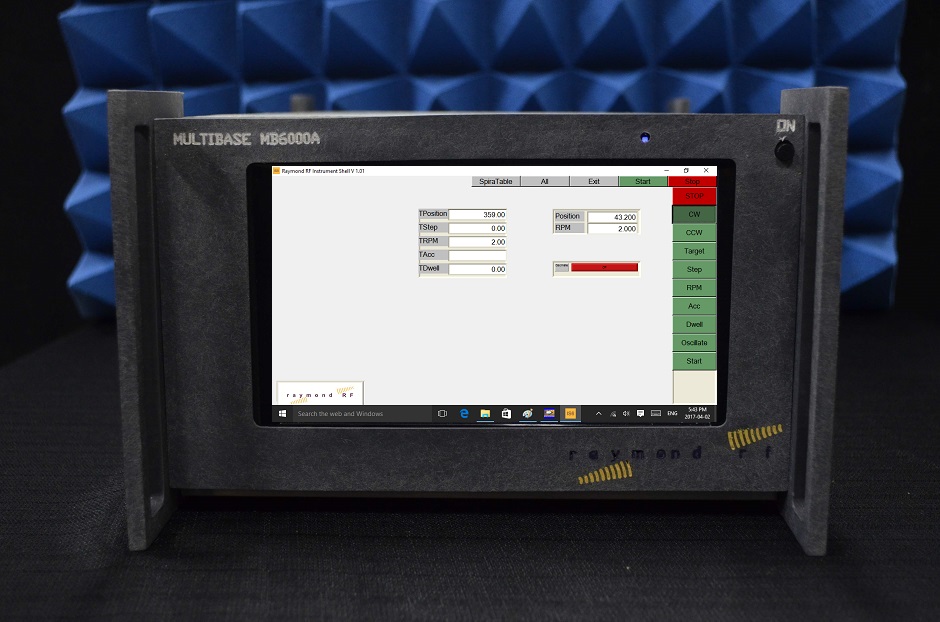 Positoner Control
Automation Modules
MultiBase Automation modules:
● Turntable Controller
● Antenna Mast Controller
● Antenna Positioner Controller
● IO Relay Controller
● EMC Camera Controller

Request a Quote