RF Shielded Doors
QuietDoor-Mod
Raymond RF is an industry leader in quality and innovation when it comes to our line of high-performance RF Shielded Doors. As the single most important component of any walk-in RF Shielded Enclosure System, it is of utmost important to select an RF Shielded Door that is designed to withstand the amount of expected cycles per year while maintaining the specified RF Shielding Effectiveness. Raymond RF offers a line of RF Shielded Doors designed to exceed the highest standards in quality and performance while meeting client-specified personnel traffic requirements. All Raymond RF Shielded Doors come complete with a matching frame system allowing easy integration into a Modular RF Shielded Enclosure using our standard clamp-style framing

The QuietDoor-Mod provides hands free latching as standard. Reversable mount allows for the door swing to be changed on site as Right hand, Left hand, Inswing or Outswing.

Our doors are avaible in standard 3'x7', 4'x7', double 6'x7' and can be orderred to any customsize.


QuietShield-Mod

Brochure

Manual
Request a Quote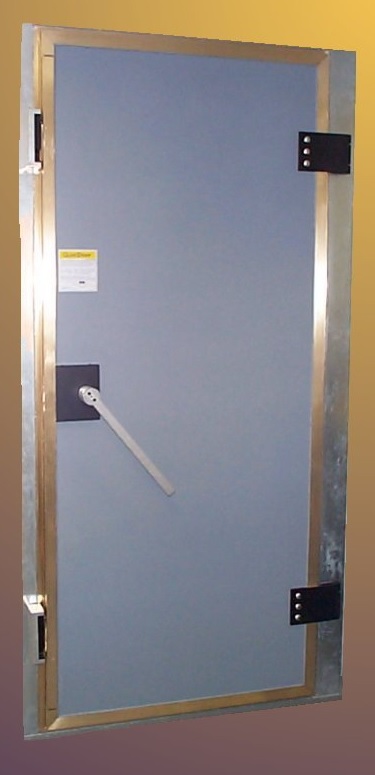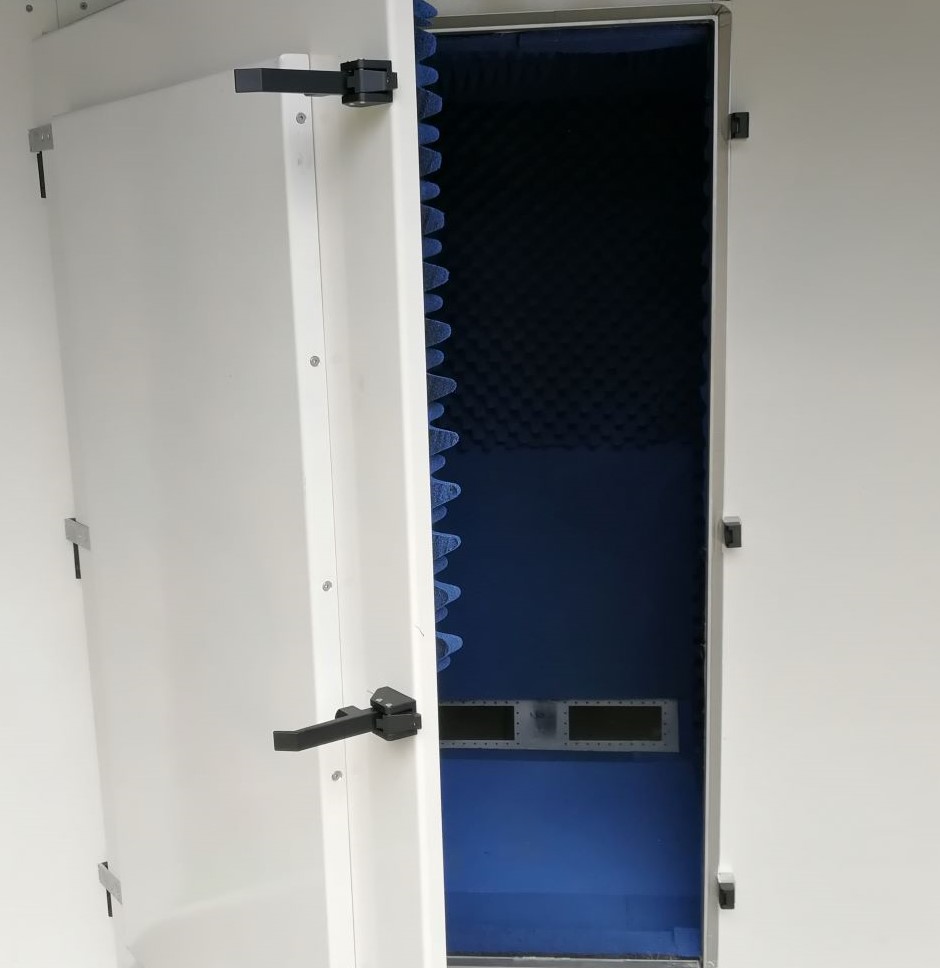 Full Line of Options
QuietDoors can be customized to suit our customers' needs, and can be ordered with a variety of options including:
RF Shielded Window
Double Door
Powder coat paint finishes
Secure door with access interface
RF Shielding Effectiveness
QuietMod performance: 100 dB from 10 MHz to 40 GHz
Upgrade performance 1: 120 dB from 10 MHz to 40 GHz
Upgrade performance 2: 120 dB from 10 MHz to 100 GHz

Privacy
.© 1994-2021 Raymond RF Measurements Corp.