EMC Antenna Masts
Setting a new standard for Automated EMC Antenna Masts, Raymond RF's M-3000 and M-4000 have the industries highest available accuracy and repeatability. Our automated EMC Antenna Masts are available in 2 standard heights, 3m and 4m, (custom heights are available) and include an automated pneumatic polarization. They are controlled through our industry compatible MultiBase Controller.

The optional boresight feature is pnuematically actuated and software controlled.
MultiBase Contollers
M3000 Brochure

M4000 Brochure

Request a quote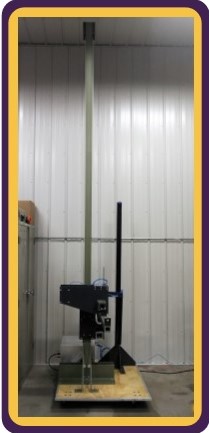 Features
Meets ANSI C63.4 requirements
All electronic components are housed within an EMI Shielded base, which eliminates any potential RF interference, and operates in min 200 V/m
Constructed from dielectric materials to eliminate RF reflections
Can be mounted in compact or a full size Anechoic Chamber Software compatible with industry standard software, through optional GPIB interface
Privacy
.© 1994-2021 Raymond RF Measurements Corp.