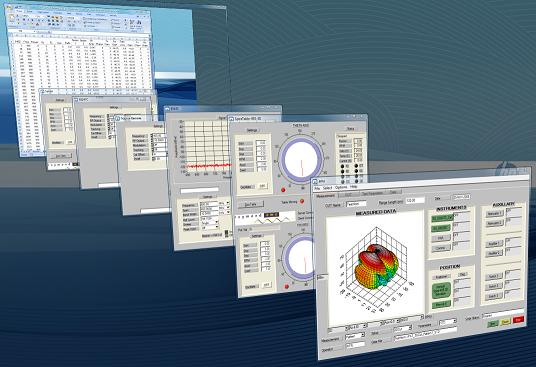 Measurement Software
Raymond RF Measurements Corp. specializes in the development and testing of RF Measurment and Testing Software. Our RF Measurement Software (RFMS) is based on our proven Antenns Measurement Software (AMS).

RFMS is easily customisable to perform EMC, Communications, QA performance, Calibration, as well as Basic and Complex RF Measurements. It can be installed on a MultiBase with our modules to make a completely modular and portable test system.

Brochure

Manual

Request a quote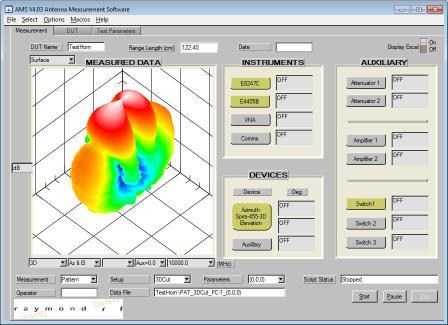 Features
Modular Designed Software linked with TCP/IP
ActiveX TM Graphing 2-D and 3-D Capability
Testing Sequences controlled through Script Language. Standalone Equipment Drivers linked with TCP/IP
Data management with ActiveX link to Microsoft Excel TM Report management with ActiveX Microsoft Word TM.

Please refer to the following videos:

Introduction

SpiraTable

Sleeve Dipole
2D Horn
.© 1994-2021 Raymond RF Measurements Corp.

Privacy